Philip Hodgetts - Co-creator Lumberjack System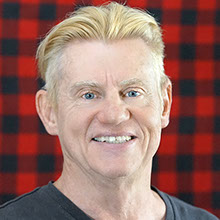 Philip Hodgetts, President of both Intelligent Assistance, Inc and Lumberjack System, Inc., is an expert in pre-post, metadata-assisted editing and metadata-based post production workflows. As an industry analyst he has had a remarkably accurate track record on predicting developments within technology. An experienced and highly-respected trainer and industry expert, Philip has written extensively online across a wide range of topics.
He is the author of "The HD Survival Handbook," and "The New Now: How to grow your production or post-production business in a changed and changing world" among other titles.
Philip has presented at many conferences and seminars including Keynote addresses for the Academy of Television Arts and Sciences, the New York DV Show, the National Association of Broadcasters, Streaming Media East and West, Seybold and many others.
Dr Gregory Clarke - Co-creator Lumberjack System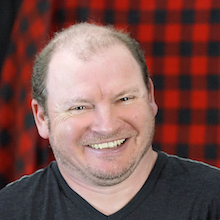 Dr. Clarke combined the intellectual focus necessary to achieve a Doctorate in Medical Science with his passion for computer programming to become Executive VP Technology at Intelligent Assistance. He has been instrumental in the development of Intelligent Assistance's ground-breaking algorithmic approach to automating the editing process, creating technically competent and complete edits based only on metadata.
He is currently chief architect of the entire Intelligent Assistance software product range of more than a dozen apps, including the ground-breaking Final Cut Pro XML Translation tools.
As cofounder of the Open Television Network he implemented the technology that powered the Open TV Network site. His insight has been invaluable for the development of the Lumberjack System.
Cirina Catania - Tech Evangelist and Lead Trainer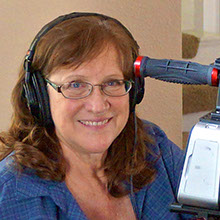 Writer/Director, Cirina Catania, is the Founder and Lead Creator at The Catania Group, a partner in Lumberjack System and a creative evangelist for companies such as Blackmagic-Design and OWC. She is currently in post-production for the documentary "Cowboy Country," and filming "Kionte Storey, Athlete," about a Marine Corporal wounded in Afghanistan who is now training every day in the hopes of gaining a slot on the International Paralympic Team. In her spare time, she produces Larry Jordan's Digital Production BuZZ and mentors other filmmakers. Cirina is one of the co-founders of the Sundance Film Festival and is an active member of the Producers Guild of America and the Writers Guild.
Cirina has chased lightning for National Geographic, filmed Danny Glover in South Africa for the UN Goodwill Ambassador Program, shot avalanche control training footage for the National Ski Patrol, written and directed 48 branded shorts for Chivas Regal and MSN; and post-produced the Mi3 Collector's Edition DVD's. She has written, directed or shot for reality TV series such as, "Untold Stories from the ER;" "Ancient Aliens," "Southern Steel;" "Worst Case Scenario;" and "Merge." Cirina previously worked for eight years at MGM/UA and United Artists in the worldwide theatrical division as VP Worldwide Marketing.
Robert Desaeger - iOS Developer Lumberjack Logger
Robert DeSaeger, CEO and CTO of the Health Communication Research Institute, Inc., focuses on creating high quality custom HIPPA-compliant software applications for medical professionals and health care organizations. He is an expert in complex data basing and in Force IOS, and Shinobi controls. He can be contacted throught his business site.