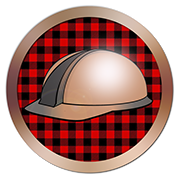 Using the Builder macOS Desktop App
The Builder app is a comprehensive suite of tools for working with transcripts for documentary or reality television, or similar.
Lumberjack Builder is our next generation app for documentary and reality workflows. It builds on work we did in 2010 on an app called prEdit. It builds on our incorporation of Transcripts into FCPX in 2015, and builds on Magic Keywords, which we introduced in 2016.
Lumberjack Builder includes state-of-the-art speech to text. Of course it includes Magic Keywords, but getting that far doesn't help.
Even a perfect transcript into FCP X isn't all that helpful. FCP X does not have very transcript-friendly tools.
Which is why we rethought the entire workflow. Starting with transcriptions:
Transcripts in minutes in multiple languages
Purchase only the minutes you need, as you need them. Perfect for assigning costs to jobs.
Magic Metadata - keywords and concepts - gives a huge head start on organization of the edit
Use existing transcripts, or transcripts in unsupported language.
Preview Video
​
Clip and Metadata Management
Simply having transcripts and magic keywords isn't enough. The Clip and Metadata management area of Builder is where you organize the metadata and keywords for the transcripts. In Builder, a paragraph is equal to a Keyword Ranges (and will be a Keword Range in FCP X). In the transcript and metadata window we can
correct the transcript,
break or combine paragraphs (making new Keyword Ranges)
correct or add keywords and People.
​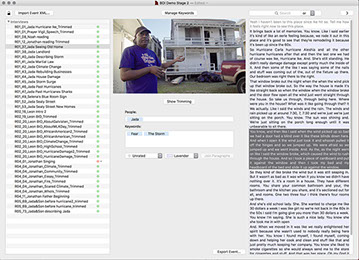 Lumberjack Builder includes a brand new Keyword Manager that allows us to
Correct spelling and rename Keywords across all uses

Merge Keyword ranges to bring similar concepts together under the one keyword

Use Keywords from Lumberjack's real time logger to rename Keywords in Builder.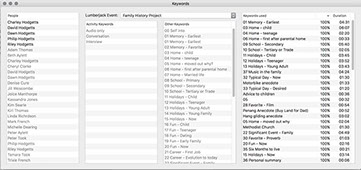 Unique Story Building Tools
We could send our transcripts and keywords back to FCP X but we all know that FCP X isn't optimized for transcript workflows. That's why we complete the workflow design with a set of unique story building tools, optimized for building stories from transcripts.
Optimized Story Building Interface
Advanced searching
Preview your story
Instantly build temporary narration.
​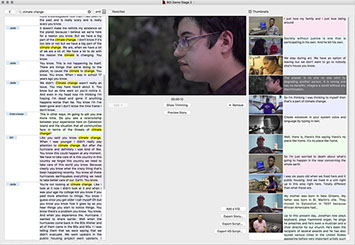 Lumberjack Builder is part of the Lumberjack subscription. You only pay for transcription performed in the app.
Lumberjack Builder is currently in a private beta with basic functionality with third party transcriptions. If you'd like to help beta test contact philip@lumberjacksystem.com. It should be available to all before mid April, 2018.
Example footage from Born on the Island from EditStock.com