Getting a 16 Episode Gameshow to Rough Assembly
in 30 Minutes With Final Cut Pro X
"
This article is for all of the editors and producers out there doing it the hard way.
I used to be just like you."
Brian Cassin is a 20 yr plus veteran of post-production. Four years ago he set out to prove how Final Cut Pro X couldn't "cut it" against Avid's Media Composer. He hasn't edited with Media Composer since. When he got the opportunity to work for WGBH in 2016 on the gameshow High School Quiz Show (HSQS) he was given carte blanche on the post production workflow.
Lumberjack System was a very important part of the solution.
​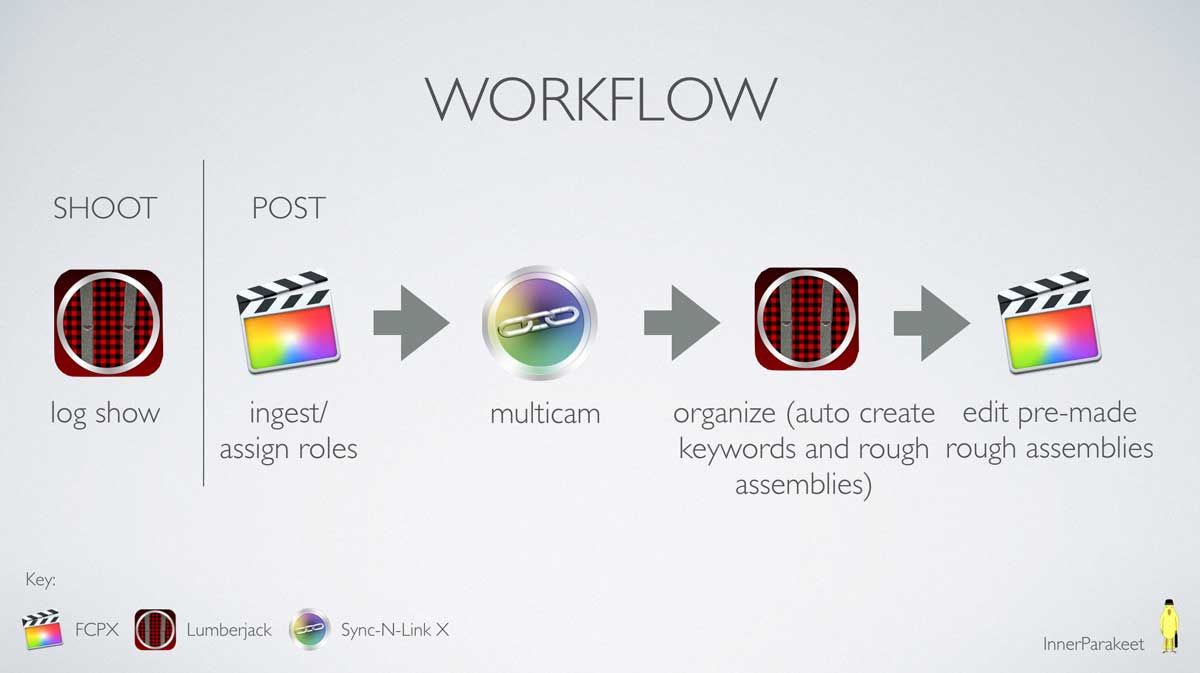 Image courtesy of FCP.co
Synch-N-Link X is an app from Philip and Greg's other company, Intelligent Assistance Software, Inc.
The whole article is available at FCP.co but here are a few of the quotes from the article:
And if you ever use the "Display only the first multicam angle"option in Lumberyard, thank Brian. It was his feature request.
Get Serious About Lumberjack (Check out the Costs and Sign Up)