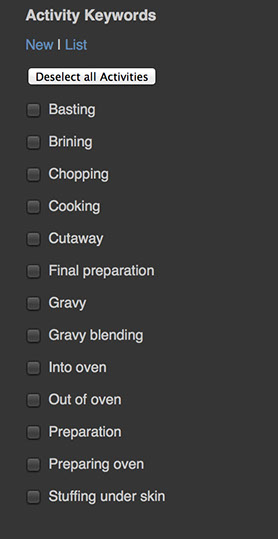 The "what" of metadata, Activity tracks what is happening in the event.
For a cooking show, these would likely be the different stages of preparing the recipe.
For an interview or conference session, the Activity becomes less important, but the Other keywords pick up the content of the session or interview.
For Worship the Activity would define what part of a service is going on: Praise, Singing, Testimony, Sermon, Communion, etc.
For Sports the Activity would be the play - touchdown, pass, etc.
For this cooking shoot, most of the logging was in the Activity colum, but for the interview shoot (following image) the content of the Interview activity is logged using the Other keywords column.