Sign in to Lumberjack System with your email and password, and click the Manage Users link.
Only Managers will see this option in the Web Logger interface.
Click the Create a new user link.
​

Enter the user's First Name, Last Name, Email and a Password.
​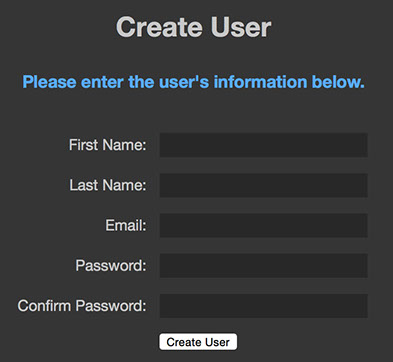 Click the Create User button and you'll see the new user in your list, with the default role of Logger and Active status.