NAB 2019
At NAB 2019 you can find Philip, Greg and Cirina from Lumberjack System at these events, and by our "Lumberjack" shirts.. Say hi if you see us.
​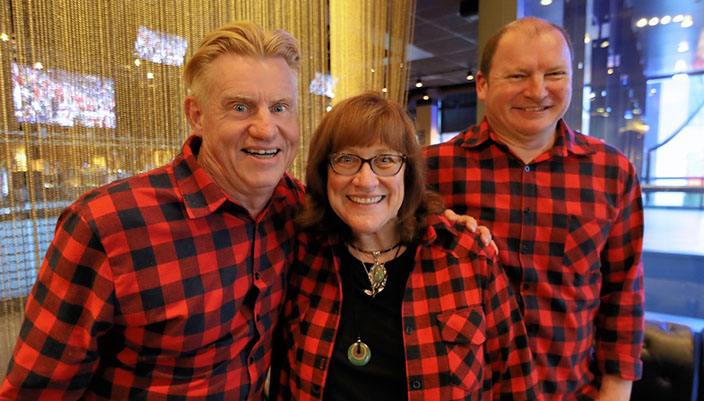 Sunday Night: April 7, 6:30 to 8:30 PM
We will be celebrating and having fun at the Content Creators Celebration South Hall Meeting Rooms S222/223. (Tickets Required) Come by our table and grab some finger lights and glow sticks to make this party "lit." (I apologize for the bad pun.)
Monday - Wednesday: April 8-10, 10-4 (Mon, Wed) or 10-3:30 (Tue)
From we will be at the OWC Radio at NAB C2952. We'll be helping with the Podcast and demoing Lumberjack System there. Stop by and recharge while watching some interesting interviews, and recharge your device from our 10 port USB hub!
Monday Night
NAB isn't all work, so Monday night we'll be relaxing at the Faster Together Party, where I'm sure there will be more finger lights and glow sticks.
Tuesday April 9
At the Faster Together stage we will be demonstrating - in real time - the whole Lumberjack System workflow from real time Keywording during the shoot, to aligning the logged ranges with the media, through to Builder - text driven video editing - where we'll be transcribing the interviews live and editing using Text.