After tapping the Stop button to stop logging, there is link at the top right of the page
to View Metadata Logs.
Tap this link to list out all the logged metadata for this Event, whether on that day or earlier.
Note: This is a read-only list - logs cannot be modified here.
The Metadata Logs will show all keyword ranges logged whether within the Web app; uploaded from th iOS logger, entered in noteLogger or backLogger. All logs for the Event are aggregated in this view. If there are notes associated with a keyword, they can be viewed here.
At the top is a Total Duration logged for each keyword, and below that is the listing of each logged Keyword Range.
​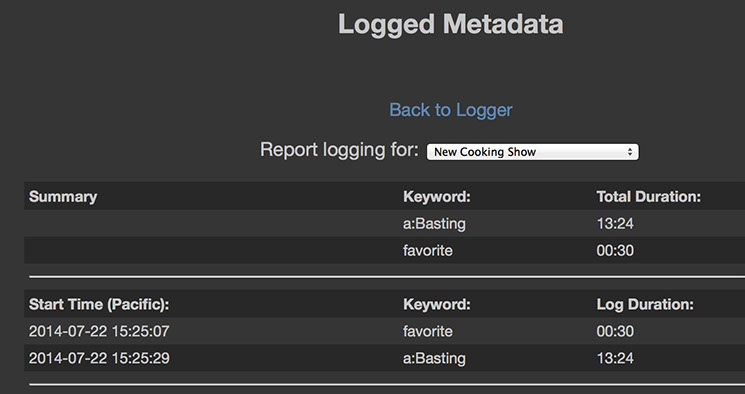 If there are notes associated with the Keyword Ranges, they will be displayed after the Keyword's details.
​