That is so great, we're going to say it again...

In the Builder NLE you create your story by editing text and Builder edits the media at the same time.
Unlimited access to the entire Lumberjack Integrated System costs $9.99 per month with a Membership, $110 annual in advance, or $25 per month without a commitment, but our crazy marketing people will let you have full access for FREE for one month because they are convinced you will love it. Do it now, before we change our minds!
Go on, click the link -> and start saving, without spending a cent!
Logging is faster in Builder
The fastest way to log is by Live Logging with Lumberjack! Any Live Logging you do will be aligned with your transcripts in Builder (via your NLE) automatically.
The second fastest way to log is in Builder! Reading text and applying Keyword Tags is approximately four times faster than logging in a an NLE. Yes, even faster than logging in Final Cut Pro X!
​

And yes, you can add Keywords to multiple paragraphs at a time.
How does Builder integrate with my NLE
With both Final Cut Pro X and Premiere Pro CC Builder communicates via XML. Once you've imported your media (and optionally made Multicam Clips or Synchronized Clips) export XML to Builder. Builder automatically knows from the XML to make a compatible project.

Once your Story(s) are crafted there's a single button to send the Story to your NLE (if it's running) or export XML if you're sending the Story to someone else for finishing.
Got a question? Email Philip@LumberjackSystem.com and get answer!
How do I collaborate with Builder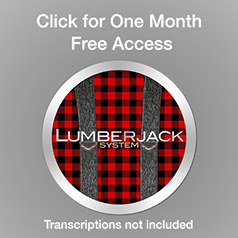 Builder Project files are quite small and can be easily shared with Producers, Story Producers or Editors. Builder will connect to the NLE's media if it's on the same computer or SAN. Builder can also use small proxy files during editing, including audio only files.
Once you send the Story to Premiere Pro or Final Cut Pro X, it automatically connects to the original media.

By the way, we make it look simple, but it took years of research, development, and master coding by the Lumberjack team to make it happen.
And we won some awards along the way!
​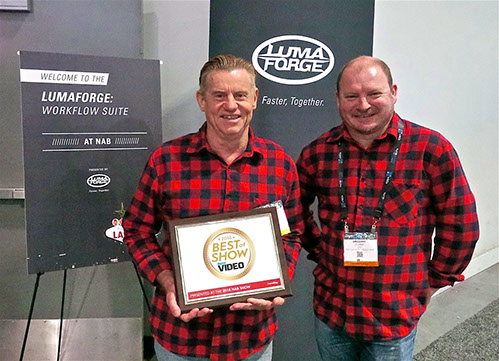 Other ways Builder saves you money
Review the video at any time to get the cadence and context right
Keywords and Transcripts together are faster at finding your Story Beats
Simple and fluid workflow with integrated fast and accurate transcription,
in 25 languages.
OK, I want to try Builder now… Stop talking and give me One Month for FREE.
Create just one Story in Builder during the FREE month,
and it's like we've given you $500!