There are three steps to sign up:
Create an Account by providing an email address and setting your password.
Choose a plan: 1-4 months; monthly subscription, or year in advance (with a small discount).
Transition to Stripe for secure credit card processing. Lumberjack System never has access to your payment details.
Step 1
​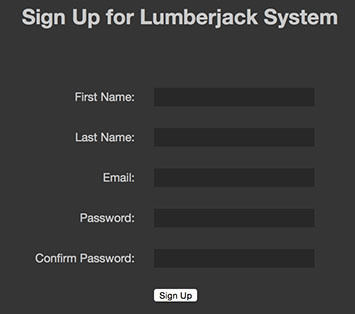 Step 2
​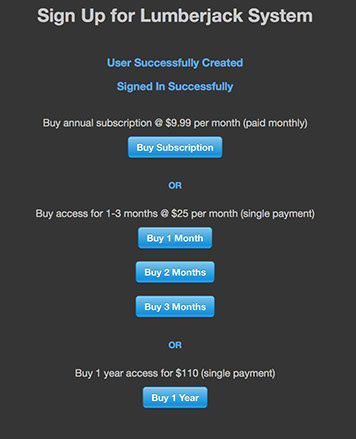 IMPORTANT: If you choose the annual subscription at $9.99 per month, you are committing to 12 monthly payments of $9.99, or $119.88 in total. The annual subscription can be canceled after 12 months.
Step 3
From this point Stripe takes over the process.
​